FULL-TIME FACULTY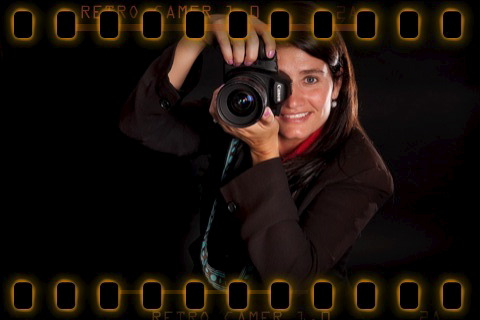 Jill Connelly
Media Arts Department Chair; Professor of Photography and Journalism;
Phone: (818) 719-6483;
Email: conneljp@piercecollege.edu; Office: Village
Jill Connelly has been teaching photography since 1996. Prior to teaching at Pierce she taught at Brooks Institute of Photography, UCLA Student Media and at several community colleges in the Los Angeles area.
She is a freelance photojournalist and has been published in numerous publications including the New York Times, Time magazine and the Chicago Tribune. Connelly was a contract photographer for the Los Angeles Times for about 5 years.
She has a master's degree from Boston University in Journalism and her B.A. in Communications from State University of New York (SUNY) Plattsburgh.
——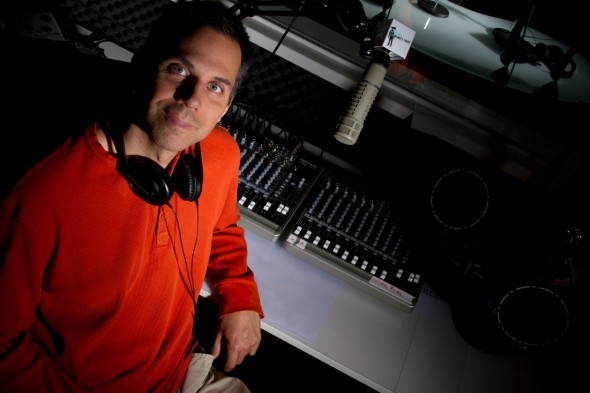 Jeff Favre
Associate Professor of Journalism
Office: Village 8212; Phone: (818) 710-2556; Email: jifavre@laccd.edu
Jeff Favre has taught multimedia and journalism at Pierce College for 
six years, and he has been a freelance writer, editor for two decades, 
specializing in theater reviews and video blogging. His work has been 
seen in more than a dozen publications, including the Chicago Tribune,
 the Ventura County Star and the Daily Breeze. He was a regular 
entertainment correspondent for five years on CJBK radio station
 London, Ontario. Jeff also co-wrote a co-directed a musical, "The Next
 Big Thing," which was a Los Angeles Times "Pick of the Week." His best
 project is his daughter, Violet.
Ken Windrum
Associate Professor of Cinema
windrukg@laccd.edu
Ken Windrum has taught at Pierce College since 1998. He has his Ph.D. in Film/Television Studies from UCLA. Windrum's book for SUNY Press, "From El Dorado to Lost Horizons," about American cinema of the late 1960s and early 1970s was published in 2019. He looks at the period of 1967-1972 from the perspective of conservative movies, not the usual radical, groundbreaking films discussed in most accounts of the period.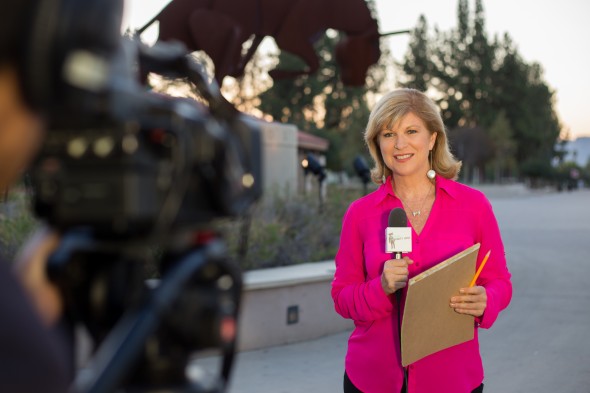 Tracie Savage
Assistant Professor of Journalism
Tracie
Savage has worked on the air in broadcast journalism in Los Angeles since 1991, reporting and anchoring for KCAL-TV, KNBC-TV, KFWB-Radio and Time Warner Cable.   Through the years, she has covered nearly every major news story, both local and from around the world.
She was on the air the night Barack Obama was elected president and the day Michael Jackson died. She was the principle field reporter for the O.J. Simpson civil and criminal trials, covering both from opening to closing.
While working as the evening drive anchor for KFWB Radio, Savage produced and hosted a Los Angeles Dodgers pre-game show for five years. She earned a Golden Mike Award for Sports Reporting in her first year as a sports anchor.
Prior to being hired as a full-time faculty member in Media Arts by Pierce College, Savage was an adjunct college professor for five years.
STEVE ANDERSON
Adjunct Assistant Professor of Media Arts
Steve has been teaching Cinema at Pierce College since 1984. He received his B.A. in Radio-Television-Film from California State University, Northridge in 1979, followed by a master's in Mass Communications in 1989 from the same institution. 
 
A Southern California native, Steve is an avid nature photographer and moviegoer.  Once an active member of the now defunct Los Angeles Film Teacher's Association, he currently belongs to The Academy of Science Fiction, Fantasy, and Horror Films.
GERARD BURKHART
Gerard Burkhart is a photojournalist whose work has appeared in publications internationally through assignments or via the wire services Agence France Presse and Associated Press. Additional work has been circulated through the agencies gettyimages, Polaris and Black Star.



 As a photographer with the Los Angeles Times his photos were a part of three Pulitzer Prize winning group entries and a fourth group entry Pulitzer Finalist for spot news. As a photographer for the Los Angeles Times he won First Place for Photo Essay in the 1996 Greater Los Angeles Press Club for a local environmental clean up story.  He covered 11 Academy Awards ceremonies with Agence France Press as either a photo editor or photographer, and was a staff photographer at the Los Angeles Daily News. 



His North Hollywood Neighborhood Project is a part of the permanent historical photography collection of the Los Angeles Public library, the attorney group O'Melveney and Meyers photo collection and private collectors in the U.S and Great Britain. 



He has taught photojournalism classes at Santa Monica College in Santa Monica, Calif. since 2004, and Photojournalism and Intro to Photography classes at Pierce College in Woodland Hills, Calif. since 2008.



  He has a taught two  Getty Museum masters class with community college students: an architectural photography class emphasizing the cultural importance of place and the people that utilize those constructed spaces and  the first project was working with Indian photojournalist Sudarek Olwe in conjunction with the Getty's "Engaged Observers" photo show.
STACY K. LONG
Stacy K. Long has been teaching public relations at Pierce since 2005. She has a bachelor's in journalism from California State University, Northridge, 
and has more than 15 years of experience practicing public relations, 
specializing in music publicity. Long chose a career in music PR because 
it's the perfect marriage of her journalistic proclivities and her love of
 all things rock. She concentrates on contemporary media theory in practice 
and creative new media strategies. Her instructional focus is the art and 
etiquette of a symbiotic, productive and ethical relationship between 
journalists and public relations professionals combined with solid writing 
skills. As an intensely passionate music fan since she could put the needle 
on the record, she still takes on indie alternative clients to keep her
 skills sharp. In her spare time, she is desperately addicted to Twitter.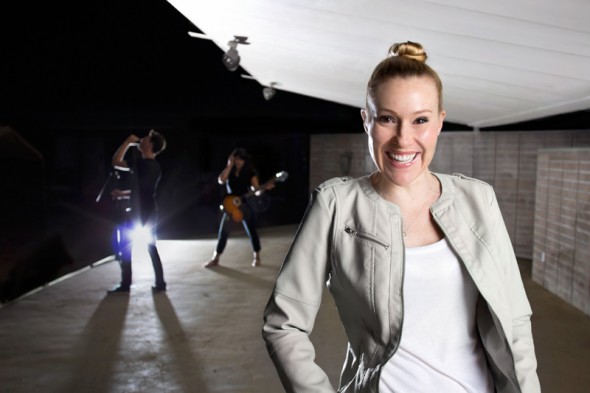 Stacy K. Long, Adjunct Assistant Professor of Public Relations
DARIA MATZA
Daria Matza has taught editing, production, and documentary for the past seven years.  She earned her B.S. in Broadcast Journalism at Cal Poly San Luis Obispo and her master's in Film, Television and New Media at San Diego State University.  She produced segments for news organizations, (MSNBC and PBS), before making documentary films including A Capital Beat, chronicling the vibrant history and culture of Go-Go music and its social impact on the D.C community, Keep on Moving, a vibrant biography of a breast cancer survivor and Starved, exploring the dysfunctional relationship many women face with food, media and their bodies.  In 2010, she co-edited, An Inaugural Ride to Freedom which won an Emmy.  For the past three years she's been producing Styria, a gothic feature film starring Stephen Rea and Eleanor Tomlinson, which was shot outside of Budapest. Daria teaches Video Production, Editing, History of Documentary and Understanding Motion
 Pictures at Pierce College.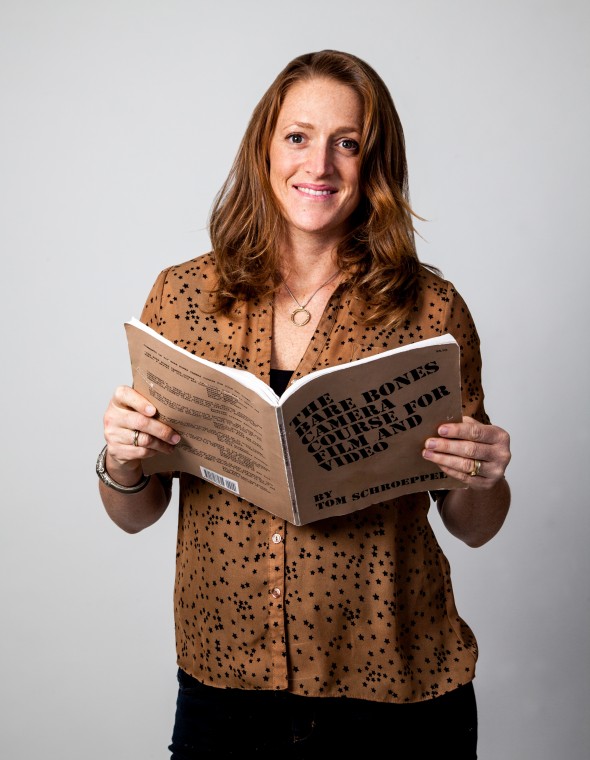 Daria Matza, Cinema and Multimedia Instructor
SEAN MCDONALD
Email: mcdonas@piercecollege.edu
Sean McDonald has been teaching at Pierce since 2001.  He currently teaches Photo 100, 101, 102, 16 27a, 49 and Multimedia 210.
Sean McDonald has a B.A. in Photojournalism from Cal State Long Beach and studied photography at Pierce College. He has 30 years of experience in the photo industry, including retail sales, commercial lab work, and commercial shooting.  He has also worked at a digital news agency and managed a digital service bureau.  After college Sean decided that he wanted to teach photography and began working at Pierce College as the Instructional Assistant to the Photography Department, then started teaching adjunct in the fall of 2001.  He has also taught at another community college and a private high school in their summer programs.  In 2010 Sean was certified as an Apple Trainer in Final Cut Pro.
Sean's personal photographic interests include abstracts, landscape, industrial landscapes and depictions of man's intrusion in nature.
Sean is married to a wonderful wife and has a beautiful daughter.
He is also a life-long surfer, an interest that has grown alongside his pursuit of photography and teaching.
RITA NISAN
After graduating from Tehran University in 1991 with a B.A. degree in fine art photography, Rita Nisan started teaching at the Cultural Ministry of Iran. Later, she worked as a freelance journalist, documentarist, and translator for 10 years. She then documented Kurdish refugee camps, and photographed funerals of church leaders who were abducted and murdered. Subsequently, she immigrated to the United States of America in 2001, and has been teaching photography at Los Angeles Pierce College since 2005.
ROB O'NEIL
Phone: (818) 710-2962
Email: oneilrb@piercecollege.edu
Office: VILLAGE 8100.
A Journalism and Cinema professor at Pierce from 1987-2011, Rob O'Neil remains on the faculty as an adjunct.
He first attended Glendale (CA) Community College, later receiving a B.A. from Creighton University in Omaha and his M.A. from Syracuse University's Newhouse School of Public Communications.  His professional experience includes reporting for the Warren Buffet-owned Sun Newspapers of Omaha, UPI's Los Angeles Bureau and seasonally for the L.A. Times San Fernando Valley Edition.
He is a long-time member of the Society for Professional Journalists, National Press Photographers Assoc. and the Society for the Preservation of Antique Fire Apparatus.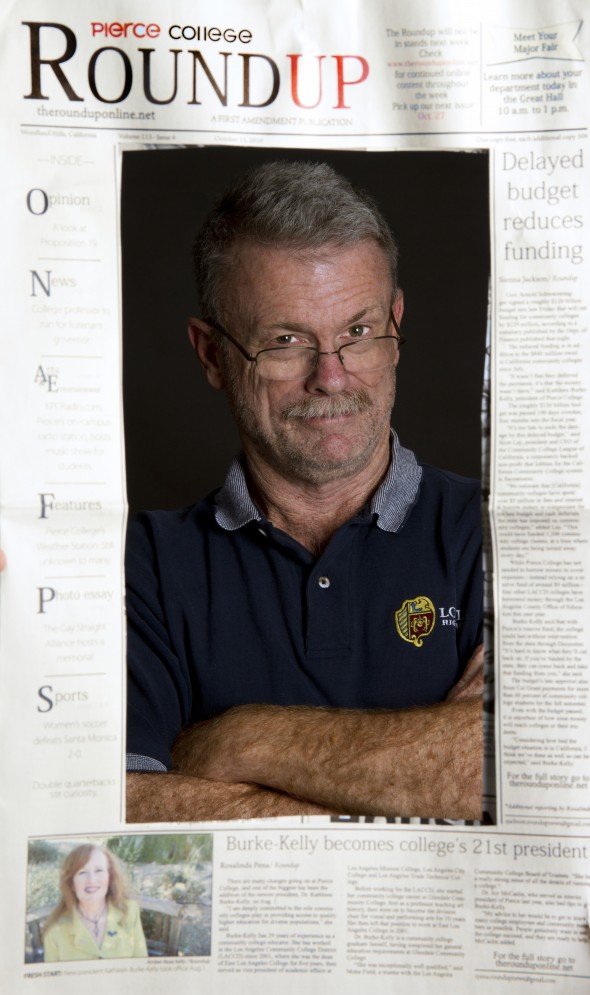 Rob O'Neil, Professor of Journalism and Cinema